Looking for a unique venue for a corporate event? This hotel in Carmel, IN, contacted us to set up a unique environment for a multi-day, company training event. Renting a tent is often more cost-effective than renting a conference room or banquet hall, and allows for event planners to have more control over the event with regard to catering and other services required.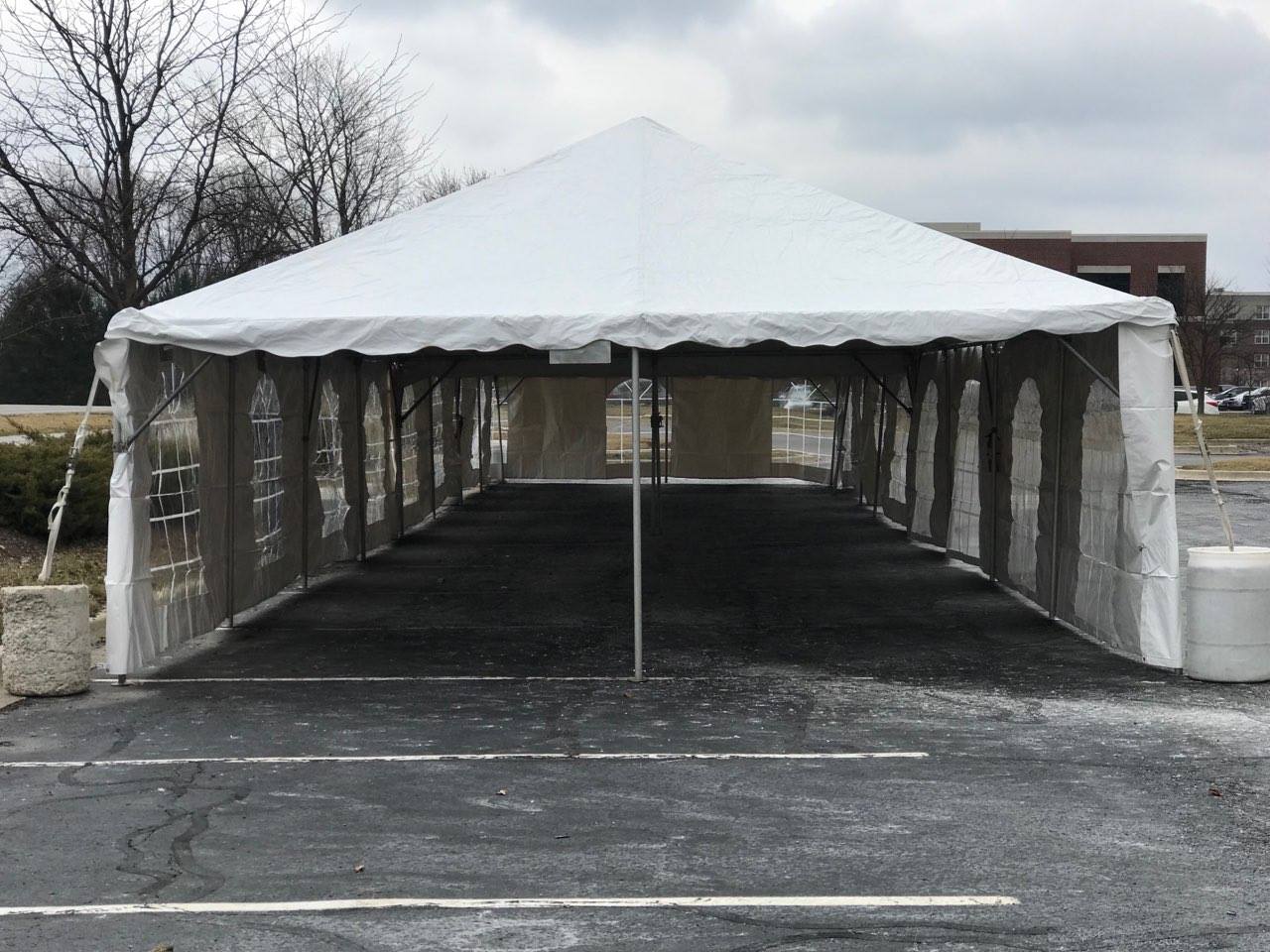 This specific event called for a series of frame tents, creating an expansive "indoor" area for the training. This company opted to utilize concrete weights to secure the tents, so it was not required to put stakes in the parking lot during the installation. Although the set up day was dreary, the event day was sunny and clear, so the window sidewalls provided an energizing, natural light for the event.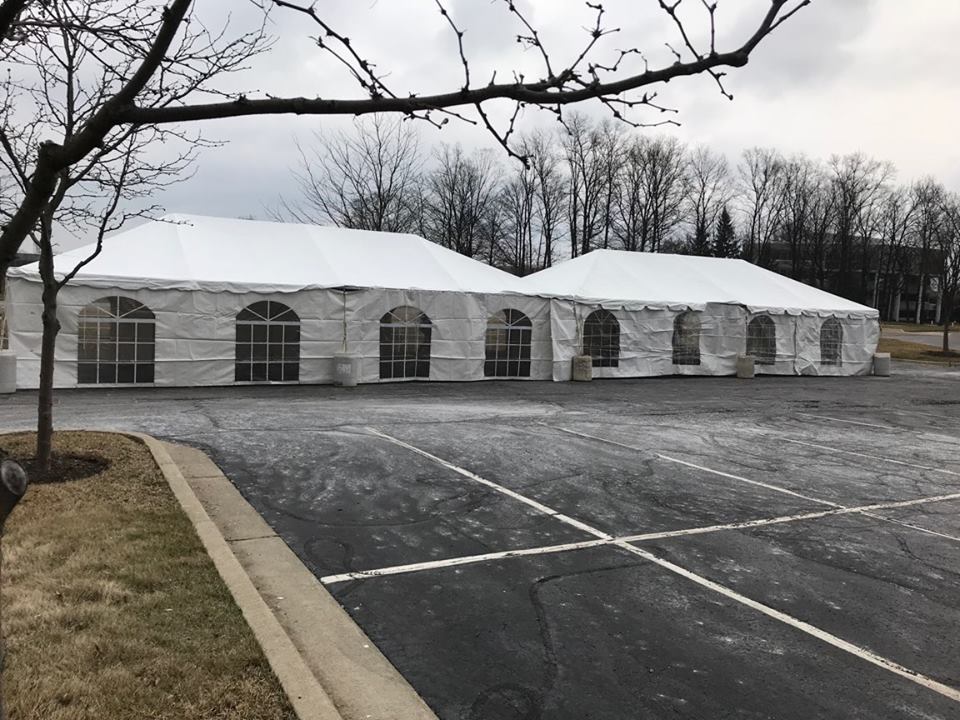 If you're looking for a unique venue for a corporate training, team-building activity, or company picnic, consider renting a tent. Contact All Occasion Tent Rental to discuss the needs for your corporate event.