People often ask what we do at All Occasion Tent Rental during the off-season. Our response? There is no off-season! While outdoor tent installations are not as common in Indianapolis during the winter months, we are often renting tents year-around. Outdoor tailgate parties go well into December, requiring tents, tables, and chairs. Ground-breaking ceremonies happen year-around, and tents are used to offer attendees a chance to get out of the cold.
And even though tent rentals may slow down during these winter months, table and chair rentals are utilized for family gatherings like Thanksgiving, Christmas and Easter, as well as being rented by a variety of indoor venues, like churches and banquet halls, for special events year-round.
Since our tents are not rented as frequently during the winter months, we also take advantage of this time to provide maintenance on our equipment. Tents are washed and ropes are replaced. Tables and chairs are repaired. Vehicles are serviced.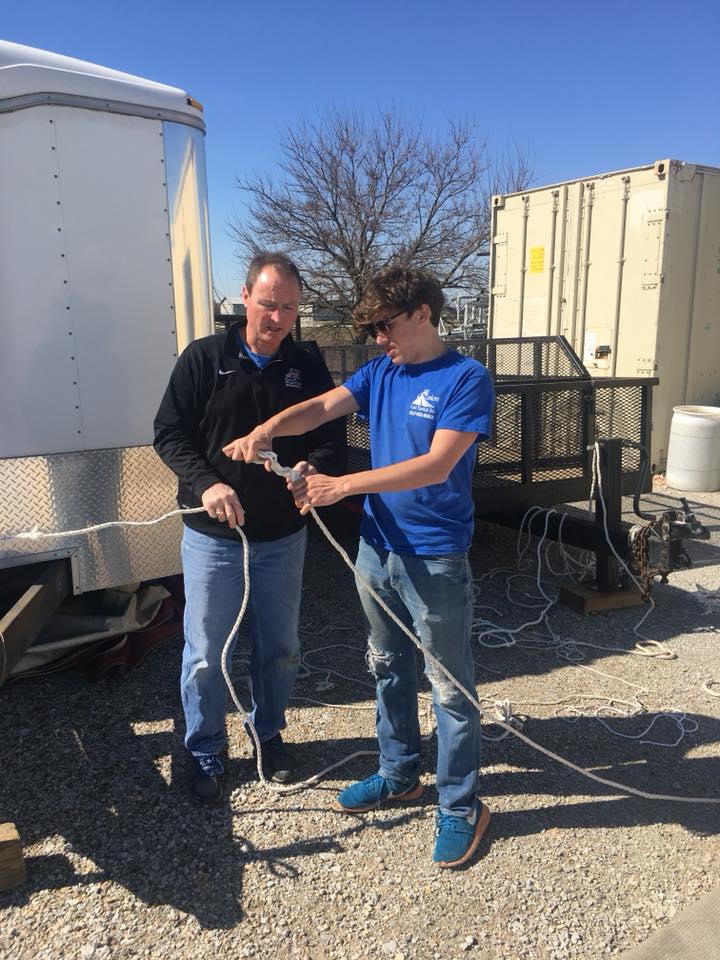 Even though our off-season is busy, we still welcome rentals for tables and chairs. And as the weather allows, we're happy to provide tents, too! Contact our office to place an order.