If you're from Indianapolis, you have probably noticed our handy work on game days - either in person at tailgate parties around the stadium, or from arial views if watching the big game on TV. Fans have come to expect a great environment before games, with tents, tables, and chairs to socialize, eat, and drink.
And while All Occasion loves to cheer on our home team, we rarely have a chance to do so. Our crews show up several hours before the game, often late at night or early in the morning. While complex setups like this take several hours, we work hard to minimize the disruption of any other events or traffic. With long nights and, often times, undesirable weather conditions, our crews head home for a few hours of rest and recovery.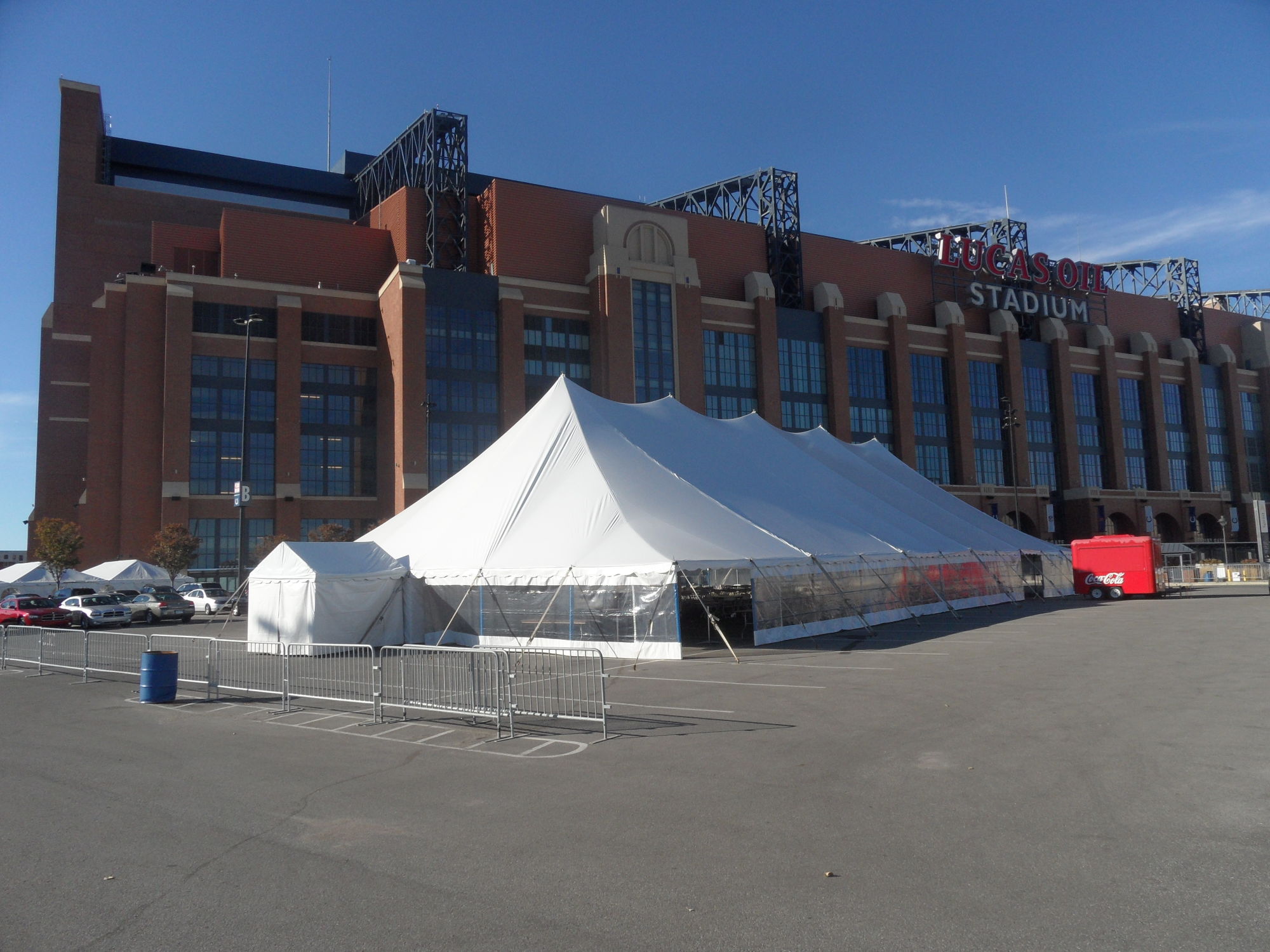 The real challenge come at kick-off time. With fans inside the stadium enjoying the game, food and merchandise vendors from the tailgate areas quickly pack up belongings and move out, leaving our crew less than three hours to remove all of the tents, tables, chairs, and fencing that had been installed, less than 24 hours before. Once disassembled, our trucks are loaded and we leave the stadium before the end of the game, allowing fans to exit the area with ease.
All Occasion is proud to have this opportunity to support our community and our home team. But just like our home team, our crew trains all year for the hard work and long hours of game days. We work hard to create a great environment to get fans pumped up for the games, providing tents, tables, chairs, fencing and more.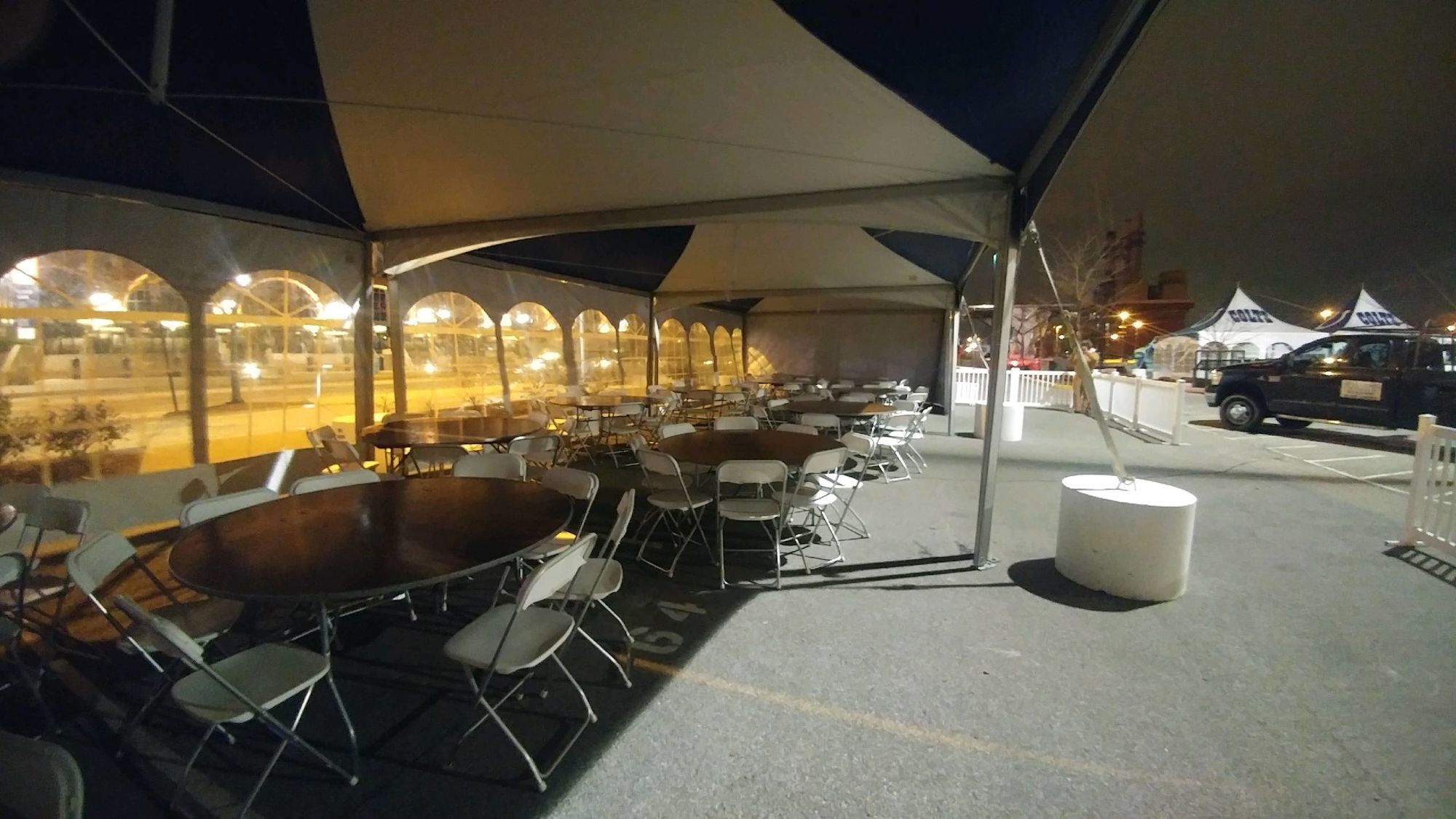 If you need tents, tables, chairs, and other rental items for your community event, feel free to contact us to get started!